I wrote this piece, as a book review for a journal 2 years ago – I failed at getting it published, particularly as I insisted on retaining the transgressive 'style'. This style was intentionally subversive, given the topic of the book and the style used, I was attempting something of a homage, experimenting with the bland format of the peer-reviewed book review. It was written alongside another book review, which was eventually published, intended as a companion piece to some extent. There is also a version in my thesis.
---
Inayatullah, Naeem and Elizabeth Dauphine, editors. 2016. Narrative Global Politics: Theory, History And The Personal In International Relations. London: Routledge. ISBN: 978-1138182660.
How does one 'give' an autobiographical narrative book review?

As a feminist critical junior scholar – with a keen eye on the innovative fringes of the field of IR scholarship – I am increasingly intrigued by the stories of other people's experience with method. I came to this book eager to clarify, and find support for, my own methodological framework in my PhD thesis, via the Gregynog Ideas Lab 2016 (Edkins 2016). I was seeking like minds and evidence of successful experiences with such, still rather controversial, methods – at a time when I needed to secure supervisory support for my methodological choices. As a junior scholar, seeking to use methods such as narrative, autobiography and artistic forms of critique (such as pop-cultural artefacts), one seems to be constantly searching for the elusive 'step-by-step process' (clinical description of method) that our supervisors and reviewers have come to expect of IR scholarship. If this is what you are looking for, unfortunately, I don't think you will find it in Narrative Global Politics, as I did not.
Dauphinee and Inayatullah, among the many other scholars contributing to this eagerly anticipated volume, deliver a much-needed and celebratory collection of examples regarding the narrative method. These examples range from Nic Onuf's 'diary-style' reflection on a life lived through the IR discipline (104-121), to the first person narrative account of Jenny Edkins experience of walking through 'Ground Zero' in New York (97-103). Encompassing, also, ruminations on artefacts such as film and dance (122-138; 200-206) as well as considerations of memory, loss, desire and borders (159-190), this is indeed a topical and deep search for meaning in the pursuit of reclaiming the 'I' in IR scholarship (Inayatullah and Dauphinee 2016; Inayatullah 2011). The collection is also notable for its unflinching accounts of death, the self, survival and suicide (25-72; 171-191), which is still an unusual and controversial topic of exploration for critical scholars concerned with method (Heath-Kelly 2016). I don't believe there are many IR scholars who would question the relevance of such an undertaking, in our post-Globalization age, regardless of their theoretical or ideological banner-waving.
For those of us fascinated and intrigued by the inner workings and 'backstage lives' of fellow scholars – this delivers. The book manages to be aspirational whilst also feeling somewhat joyous and conspiratorial – showing the student of IR what is possible if one allows oneself to be brave and free of the usual boundary policing of the Academy (Thwaites and Pressland 2016; Särmä 2015; Shepherd 2012). However, if you are seeking a helpful, supportive and informative guide or manual for using such methods in your own work – this will, I fear, remain elusive after reading the book. Is this a fair criticism of a book with many positive attributes? One may think not, given the stated aim of the editors and authors in exploring an interest in Theory, History and the Personal in International Relations. As practitioners of such critical methods, we all know how problematic an undertaking a "how to" text is to create for these methods – though I would argue this is further reason to try to elaborate in a clear and concise textbook for students lacking institutional or departmental support (Shepherd 2013; Wibben 2016b, 2011).
There is a clear need within the field of IR to address the challenges facing emerging scholars seeking modern approaches to critique, which represent alternative experiences and identities. I would suggest, this latter view is still, unfortunately, a worthy critique of the Academy in 2016 (Wibben 2016; Särmä 2015b). Though unfortunate for those seeking change and adequate representation in IR, it is perhaps fortunate for those scholars working in this feminist field of critique, as opportunities for development and improvement still abound in what is already a very fluid and inclusive scholarly community. My own 'counter-narrative' (to the militarization of knowledge production on terrorism studies) thesis highlights the need for the scholar-activist to always have a cause to fight for, and a truth to seek out – even if this is only their own personal truth to accept and overcome. This is, I would argue, a more pressing concern for scholars, in the current (neoliberal) academic environment, than more abstract theorising and reaching for some elusive 'universal truth' and claims to knowledge (see Paulo Ravecca's account, 51-63).
The problem remains, for those not lucky (or 'privileged') enough to get to a 'Gregynog' or similar retreat, 'Where does one turn for an accessible and comprehensive 'how to' guide to engage these methods in our own work, in the IR discipline?' It is only when such a book is widely available (both physically and financially) for any interested scholar, taught in IR schools, alongside other more orthodox methods – in tandem with books such as Dauphinee and Inayatullah's account – that we may consider IR an inclusive and conclusive wieldy tool for interpreting global interactions. I found it very telling, as a recent (2016) participant and convert to the 'Ideas Lab', how many other returning and new participants claimed to have been desperate (as I was) for the opportunity to discuss and explore such critical methods with practitioners of the 'frontline' scholarship in these methods. I believe there is still much more work, activism and transgressing still to do, as feminists, before we can claim to be in such a position. However, this book and others like it which have been performing scholarly 'transgressions' via well-established scholarly publishing houses in recent years, illuminate the way (authoritatively) for those of us still fumbling around in the dark for a switch.
So, how does one 'give' an autobiographical narrative book review? Perhaps one could say the 'answer' is … through 'performance'. In other words, don't worry about boundaries, norms and rules, just do it, reflect, and share.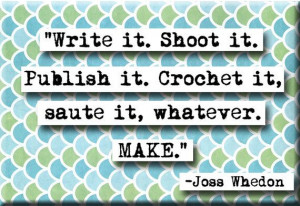 References
Edkins, Jenny. 2016. "GREGYNOG IDEAS LAB VI". Gregynog.Blogspot.Co.Uk. http://gregynog.blogspot.co.uk/.
Heath-Kelly, Charlotte. 2016. Death And Security: Memory And Mortality At The Bombsite. 1st ed. Manchester: Manchester University Press.
Inayatullah, Naeem. 2011. Autobiographical International Relations: I, IR. 1st ed. Milton Park, Abingdon, Oxon [England]: Routledge.
Inayatullah, Naeem and Elizabeth Dauphinee. 2016. Narrative Global Politics: Theory, History And The Personal In International Relations. 1st ed. Abingdon, Oxon: Routledge.
Särmä, Saara. 2015. Junk Feminism And Nuclear Wannabes. 1st ed. Tampere: Tampereen Yliopisto.
Särmä, Saara. 2015. "Congrats, EISA And The 9Th Pan-European Conference On International Relations, You Have Dedicated All Male Room Names!". Congrats, You Have An All Male Panel!. http://allmalepanels.tumblr.com/post/128842730286/congrats-eisa-and-the-9th-pan-european-conference.
Shepherd, Laura. 2012. "Transdisciplinarity: The Politics And Practices Of Knowledge Production". The Disorder Of Things. http://thedisorderofthings.com/2012/11/23/transdisciplinarity-the-politics-and-practices-of-knowledge-production/.
Shepherd, Laura J. 2013. Critical Approaches To Security: An Introduction To Theories And Methods. 1st ed. Milton Park, Abingdon, Oxon: Routledge.
Thwaites, Rachel and Amy Pressland. 2016. Being An Early Career Feminist Academic: Global Perspectives, Experiences And Challenges. 1st ed. London: Palgrave Macmillan.
Wibben, Annick. 2016. "Whose Academy Is It Anyway? | Duck Of Minerva". Duckofminerva.Com. http://duckofminerva.com/2016/05/whose-academy.html.
Wibben, Annick T. R. 2016. Researching War: Feminist Methods, Ethics And Politics. 1st ed. New York: Routledge.
Wibben, Annick T. R. 2011. Feminist Security Studies: A Narrative Approach. 1st ed. New York: Routledge.